Hartley Farms, Inc.  offers gourmet jams and preserves made with tree ripened, organic, GMO free fruit. Our fruit is grown on our farm, or locally sourced, so you know it's fresh. Hartley Farms is family owned and operated and offers a friendly, family oriented atmosphere to learn about local agriculture and sustainability. We strive for continued excellence, with constant improvement and growth from year to year.
Farm Fresh
Organic
GMO Free
Tree-Ripened
Gourmet Preserves and Jams
Family Owned & Operated
Our Story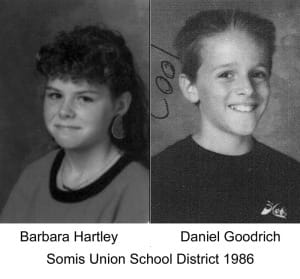 In the beginning, Barbara and Dan met. Twice, in fact. The first time was in grade school. Of course, there were no sparks back then. To Barbara, Dan was a scrawny, blonde, blue/brown eyed kid, whose passion in life was throwing a tennis ball against a back-board. To Dan, Barbara was just a girl in his brother, Ben's, class. With six kids in Dan's family, and five in Barbara's family, they were all in each other's classes. And they all rode the two-hour bus ride home from school together. During one of those bus rides, Barbara even signed Dan's yearbook, "Have a great summer. See you next year!"
Twenty years later, they happened to meet again. And as much as they tried to resist it, they could help falling in love. He loved camo, she loved camo. She loved shooting guns, he loved shooting guns. He loved San Luis Obispo County, she had just bought 37-acres near Paso Robles. They would go to the property often and would plant trees, or move dirt with the tractor, or camp.
We want this farm to be our family legacy.  We started from 37 empty acres and have built it up from the beginning.  From Dan's proposal under and taking pregnancy belly pics in front of the 200-year old oak tree, to family campouts, and burying a beloved bulldog, this farm is a part of our family forever.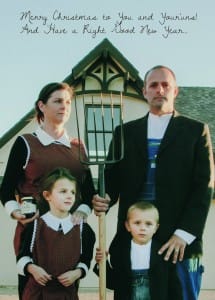 We welcome you to make some family memories of your own when you stop by for a visit…